Hotels with business facilities in Yangmei District
Our top picks
Lowest price first
Nearest to
Best reviewed
See all
麗多森林溫泉酒店
Yangmei District,Yangmei District - View on map
"My wife, 5 year old daughter, and I stayed at the EHR Yangmei for a pair of nights in early July 2020. We thought we got a pretty good deal, but in the end, our deal turned out to be close to fair. EHR was built to be a fancy resort with tons of activities and state of the art facilities for kids and adults. It falls somewhat short of that, though my kid was still delighted. They had pools, fitness area, steam room, and kids rooms with stuff for kids to do. Everyone was friendly, like all of Taiwan. But the resort is somewhat run-down, and clearly lacks the regular revenue and maintenance its designers would have hoped for. Despite Agoda's listing, wifi was not available, or rather it just didn't work. I did about a day's worth of pestering before the staff just told me nothing could be done other than to leave the campus to go back to the lobby for a connection. The lobby is off-resort. Of course, this didn't help us set up the webcam connection so that my wife and I could hang by the pool while the kid slept. The room was large and it was not dirty, but it showed age. The floor was scratched and scuffed throughout, outdoor pools had some algae, hard water stains and deteriorating wood finishing in the bathroom showed the lack of love needed to put regular polish, treating, sealant, wax, etc. None of this really bothered us, but it was different than the photos let on. The photos most likely came from the year it was built. The breakfast was fine and we partook without hesitation. Fairly standard free breakfast for Taiwan hotels, which in my estimation is pretty good. We drove to the nearby amusement park during the day which still requires 20 minutes of driving. To do it again, I would likely just stay in YangMei proper. The location is close to nothing except some hiking. It being July, we opted not to hike with our 5 year old in the sun. Overall, the hotel is fine. I'm glad we got a good deal, because it would have been a rip-off othe"
Show more
Avg price per night
$ 155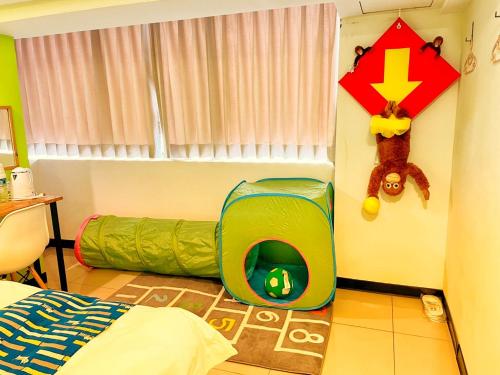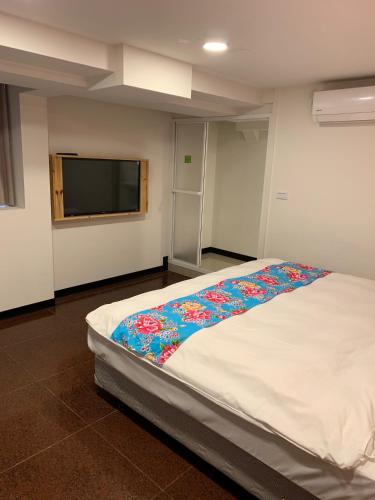 See all
Hotel Good Night
Yangmei District,Yangmei District - View on map
"We only spent one night as we were on our way from southern Taiwan to the Taoyuan airport. (It was a 40min drive to the airport on a weekday via taxi.) We would have happily spent more time at this hotel. The staff was extremely friendly, there was a language barrier but they were well prepared for us and had our keys ready when we walked in. The room seemed very new and was very clean, the bathroom was large and well equipped. We didn't use the TV, but the beds were comfy and clean and we enjoyed having the small balcony to store our shoes and stroller. The included breakfast was a bonus! It was about a 10minute walk (with kids) from the train station. There wasn't a lot of food options late at night but there's a 7-11 close by as well as 2-3 cafes that we didnt try. Would highly recommend and would stay again! So glad we stayed here!"
Show more
Discover the neighborhoods of Yangmei District
---