11 best hotels in Banting
Our top picks
Lowest price first
Nearest to
Best reviewed
Fast facts about Banting, Malaysia
| | |
| --- | --- |
| Accommodations | 217 properties |
| Popular hotel | OYO 89585 Hotel Happy Inn |
| Popular area | Morib Beach |
| Nightly rates from | $5 |
Discover the neighborhoods of Banting
---
4-star hotels in Banting
---
even travel quite far from johor to banting, there when i was very excited by the atmosphere of peace and a lot of fun at gold coast morib. the hotel facilities are also large water theme park and this place is the best place in malaysia. i would recommend the gold coast resort morib is the best to friends who will be away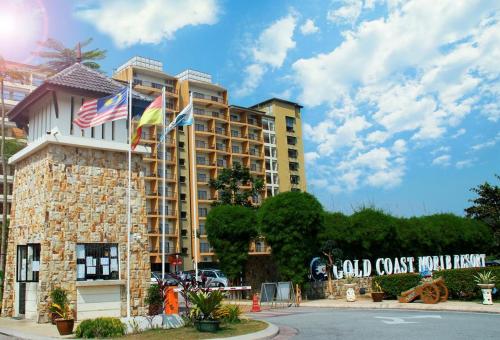 ---
i would like to suggest my friends and colleagues to come here and have a good rest. best place to stay.
---
Traveler impressions of Banting
A small town with sufficient attractions espceially if one is interested in the famous "Beggar Chicken" in Jugra.
I'm not too sure about this city, I only stay 1 night here, visit Tanjung Sepat, have some great food.
Banting is a old town.hard to find the Bank or atm machine in Morib. Have to go to Banting town when you out of cash.
From Banting you might like to drive to Bagan Lalang Beach where you can find nice food and Mini Night Market.
There is a small town by the name of Tg. Sepat. Popular for its pau, local coffee beans and fishball.
Banting do not have much nightlife or entertainment, but will be a good and nice place for us to relax and enjoys.
Try the good seafood at restaurant golden sea which located nearby the gold coast international resort
need a car 2 stay at banting, if not just only can stay in d hotel.... nth 2 eat around d hotel, so better provide ur own food as well.
Can visit Pantai Morib at the evening and can go to Bagan Lalang to taste the delicious "Ikan Bakar"
Just ok for sightseeing. Cannot expect much in a small town in Banting. Unless if you want to enjoy the waterpark then the Gold Coast is the answer.
May visit Avani Sepang Gold Coast - Tnajung Sepat - Jenjarom - Teluk Gong for Seafood - i-city Shah Alam along driving home to Kuala Lumpur
You don't want to get me started on this. Not a place anyone would like to go, probably. There was one Malay style local restaurant, Juvita Seafood.
Transportation is not very convenient over here, usually people will drive here. If you are travel from other countries, ensure you book a transport to visit the small town.
Small town which offers reasonable price seafood. Locals are friendly and morib beach is great for stroll.
It's a nice place for group vacation! You can organize a lot of activities on the beach, such as playing football, running on the beach, and playing guitar on the beach in the hotel.
Old township with massive traffic control, the town area parking space along the main road, got drive extremely careful during night time.
Banting is quite under-developed. There isn't much restaurants around as well. The place is quiet, peaceful with few cars on the road.
A typical small and busy town located at the west coast of malaysia, driving from Kuala Lumpur will take around one hour.
Small town and very far away from kuala Lumpur. No night life. A city that not a choice for leisure.
MUHAMMAD DANIAL
, Malaysia
- Tanjung sepat for seafood - golden palm hotel for leisure & luxury stay with some adventure activities
Tanjung Sepat interesting places to visit such as Mushroom Farm Ling Zhi, Lover Bridge, Longan Farm, Arowana, Eco-city and many others.
Banting is just a small town with a lot of old house, food is quite traditional which you can find some famous food.
Banting is a quiet place. You can't find much activity to do at night but you can still enjoy many good food esp at their restaurant at night
It is a small town but you need transport because of the location from one place to one place are quite a distance.
---
Banting's best hotels with breakfast
---
Great for family with small children.
---
Their chalet hotel is so neat and quite spacious.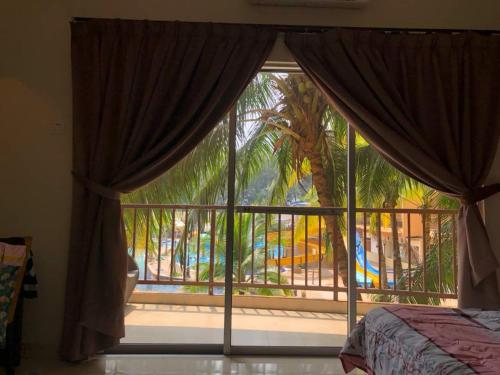 ---
Easy acces to building main entrance and water park.
---
The best room ever, I requested to early checkin and approved by the owner...
---
Food/snack at ground fl convenient store a bit pricey😌overall,my kids enjoy the stay!
---
Water theme park is the main reason to stay here.
---
Frequently asked questions
What's the average price of a hotel in Banting?
The average price for a 3-star hotel in Banting is USD 35.
What's the average price of a hotel in Banting this weekend?
The average price for a 3-star hotel in Banting this weekend is USD 46.
What's the average price of a hotel in Banting tonight?
The average price for a 3-star hotel in Banting tonight is USD 35.
What are the most popular hotels in Banting?
What are the best hotels in Banting for couples?
What are the best hotels in Banting for families?
What hotels in Banting have the best views?
What hotels in Banting have the best breakfast?
What's the best neighborhood in Banting to stay in?
Popular neighborhoods among travelers staying in Banting include Morib Beach, Pekan Banting and Kanchong Darat.
Explore more travel vacation rentals
More about Banting
The city of Banting is located in the Kuala Langat district of Selangor, Malaysia. This small agricultural city is most commonly used as a rest stop for travelers on the way to Selangor. As such, the city is best accessed by public buses which arrive at the
Banting Bus Terminal
near the city center.
Being a coastal city, one of the popular tourist destinations of Banting is
Morib Beach
, which offers travelers the convenience of being located near several hotels and resorts ranging from luxury waterfront properties to modest guesthouses.
In Bandar Jugra, which is very near Banting, can be found the
Istana Bandar
. This is a historical palace that attracts many visitors to this area, built at the turn of the last century to be a residence for the Sultan of Selangor.
Find out where all the remaining hotels, attractions, and must-see destinations of Banting are located by exploring the interactive map on this page.