1 best hotels in Vanzaghello
Our top picks
Lowest price first
Nearest to
Best reviewed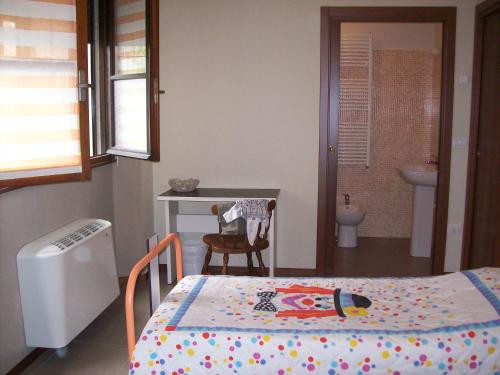 See all
La Bottega del Falegname Guest House
Vanzaghello,Vanzaghello - View on map
Valet parking
Free Wi-Fi in all rooms!
Luggage storage
Check-in/out [private]
Restaurants
Tours
Wi-Fi in public areas
Family room
Fast facts about Vanzaghello, Italy
| | |
| --- | --- |
| Accommodations | 1 property |
| Popular area | Vanzaghello |
| Nightly rates from | $48 |
Discover the neighborhoods of Vanzaghello
---
Frequently asked questions
What are the most in demand hotels in Vanzaghello?
Some of our most popular accommodations in Vanzaghello are La Bottega del Falegname Guest House.
What are the best places to stay in Vanzaghello for two guests?
Places to stay in Vanzaghello that are popular among couples include La Bottega del Falegname Guest House.
What's the best neighborhood in Vanzaghello to stay in?
Most favorite local community amongst tourists staying in Vanzaghello is Vanzaghello.
What are the ideal places to stay located in Vanzaghello for individual visitors?
A property located in Vanzaghello which is exceptionally rated by solo tourists is La Bottega del Falegname Guest House.
What are the most appropriate resorts located in Vanzaghello for business visitors?
An accommodation in Vanzaghello that is well rated by business visitors is La Bottega del Falegname Guest House.
What accommodations in Vanzaghello are very highly rated with respect to hygiene?
A resort found in Vanzaghello which is highly rated with respect to sanitation is La Bottega del Falegname Guest House.
Where can I book rooms in Vanzaghello with free cancellation policy?
Yes, you'll find the majority of hotel rooms offer free cancellation rates, in which you can expect to receive a full refund if you cancel prior to the deadline. Filter your search by free cancellation to find flexible hotel deals in Vanzaghello.
When should I travel to Vanzaghello?
Last year, Vanzaghello gained its most visitors during the month of May. Nonetheless, make sure to consider other months during which there are fewer travelers, as the most popular landmark will be less packed.
How long should I stay in Vanzaghello?
In the past 3 months, vacationers stayed in Vanzaghello for 1 nights on average. The ideal length for your stay will depend on what you'd be interested to see and do while there.
Is quarantine required for unvaccinated tourists to enter Vanzaghello?
Quarantine is not required for unvaccinated visitors to enter Vanzaghello from outside the country. For up-to-date and in depth information on travel restrictons, please check out the official websites of the travel authority or government of the country you wish to visit, or go to here.
Is pre-departure covid test mandatory for unvaccinated tourists to enter Vanzaghello?
Proof of negative pre-departure COVID-19 test results is not required is currently expected to enter Vanzaghello. For updated and in depth information on travel restrictons, remember to take a look at the official websites of the travel authority or government of the country you wish to visit, or go to here.
What vaccines are recognized in Vanzaghello?
Comirnaty (Pfizer), Janssen (Johnson & Johnson), AstraZeneca (Vaxzevria), Moderna Spikevax, Covishield\u202f(Serum Institute of India), Nuvaxovid (Novavax) are currently recognized and accepted by the national health authority of the country that includes Vanzaghello.
Explore more travel vacation rentals
More about Vanzaghello
Vanzaghello is an all-around popular location for discount stays. Travelers, tourists, and expats from everywhere choose Vanzaghello to try out and trial everything this place provides, including top cheapest hotels in Vanzaghello, hotels & motels in Vanzaghello, and budget accommodation in Vanzaghello. Rising numbers of tour groups benefit from the multitude of cheapest hotel rooms in Vanzaghello, Vanzaghello cheap last-minute hotel deals Vanzaghello weekly rates in resorts, cheap theme hotels in Vanzaghello, and cheap high-rise hotels with views in Vanzaghello close to the best attractions. Cuisine that comes together with the eateries and bars in Vanzaghello takes into account options for a myriad of preferences. A few of the countless amusement locales in Vanzaghello consist of La Teglia SNC, Trattoria la Sosta, and Vanzaghello-Magnago Train Station, which combined combined present you and your trip partners a lengthy stay with accommodation experiences and bargain accommodation near night activities. Lodging choices in Vanzaghello consist of the full range from economical capsules in Vanzaghello to greatest bargains on premium quality 5-star luxurious hotels near points of interest parks in Vanzaghello. If you wish, you may also think about luxury hotels in Vanzaghello, hostels in Vanzaghello, and much more for tourists of all tastes and budgets. Not only that, but low-budget condominiums and single-unit vacation rentals in Vanzaghello are also usually available for travelers with more established budget necessities, like bedrooms with smoking, places to stay with pools, or last-minute for budget friendly hotels with deals in Vanzaghello. The most suitable top-rated accommodations and resorts that provide economical stays in Vanzaghello provide easy access via public transport to La Teglia SNC, and and dining options with open-air choices too. Additionally, you can find some of the best but also still discount hotels near Trattoria la Sosta, or accessible but discount accommodations around Vanzaghello-Magnago Train Station. The arrangement of Vanzaghello is particularly suitable for tourism, with hotel deal packages, budget holidays, and cheap chain hotels near Vanzaghello, or perhaps just taking walks from your inexpensive hotel room rooms to attractions, or top cheap resorts nearby the very best sights and tour services in Vanzaghello.