Hotels near fishing areas in Do Son Beach
Our top picks
Lowest price first
Nearest to
Best reviewed
See all
Do Son Resort
Do Son Beach,Do Son Beach - View on map
"That's really a terrible experience. When we came to Do Son resort, the receptionist told that they have not our reservation, sales team works only until 4.30 p.m and after this time, they don't care about reservation of the resort. She also told that although we booked through Agoda and we paid already, they have the right to reject our reservation. I think she doesn't know about her work and about hospitality industry. That's such a unprofessional receptionist, bad service, we can't not take a seat at lobby in calling Agoda to solve the problem. Finally, after calling Agoda and 2 hours waiting, we can enter our room but that's sure we will not return to this resort and recommend others tourists not to book rooms in this resort."
Show more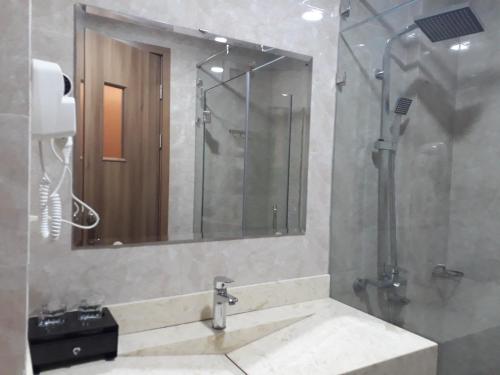 See all
Tecco do son
Do Son Beach,Do Son Beach - View on map
"We stayed at Tecco do son in a family room. It was a nice hotel and close to the beach (5min walk) and close to the hilltop walk way Da Lat, there is a roughly $1.5 (30000 VND) entrance fee. At the hilltop there is a small amusement park and a mini zoo. There are many Vietnamese families visiting this area. Tecco do son is a little distant to the Do son beach where it is busier, wider beach, and more restaurants. Some good things about Tecco do son -Close to the quiet,small beach -Nice continental breakfast -Great price for the hotel -Nice ocean view Improvements needed -The receptionist do not speak English (only the concierge person or manager) and are cranky due to language barrier, but other staffs were very kind and friendly -No beach towels -One of the bed sheet had stains -2 bathrooms are put side to side with one semitransparent glass as partition -Paying in USD is rough as current currency rate is not applied. Better to check the price in USD and pay at the fixed price. "
Show more
See all
Hon Dau Resort
Do Son Beach,Do Son Beach - View on map
"I left after 1 night even though I paid for 2. The weather was not good which meant I couldn't make use of pool/beach. Breakfast was really bad compared to the other places in Vietnam I stayed (I stayed at 5 other hotels in 10 days). There was no information provided about where to get breakfast or what there was to do when we arrived to check in. We asked if there was any printed information about the resort but there wasn't. It was only the helpful electric car driver who was able to offer some info (in Vietnamese) to us. Reception staff didn't bother to ascertain why we wanted to leave early after having paid for 2 nights at even though we told them we didn't like it. The resort is not complete as yet but it would make sense to ensurt that their guests enjoy their stay as reputation is what will bring business when the resort is fully functioning. The bungalow we booked specified that a twin room would be available but we were given a double bed and advised that there were no twins offered on the resort. I may have stayed if the weather had been better and suffered the food and service but decided that it wasn't worth it. The nearest cashpoint in 20k away and although reception advised that we could use cards, this was not the case in the restaurant. There's not much to do nearby and the staff in the restaurant spoke no English at all and the menu's were in Vietnamese , we got by as we speak some Vietnamese but just about. I wouldn't recommend the resort unless it is purely as a retreat to sunbathe. You will need to go with enough cash and food/drink supplies for your room. "
Show more