Featured Hotels
---
Great staff, very helpful.
---
This hotel has been freshly renovated, and the lobby and breakfast area are just lovely. The interiors were meticulously clean. Building exterior looks a little worn. But we were pleasantly surprised when we walked into the lobby. The front desk clerk was kind, helpful and cheerful. Our rooms were fresh smelling and beds were super comfy. Had a great stay!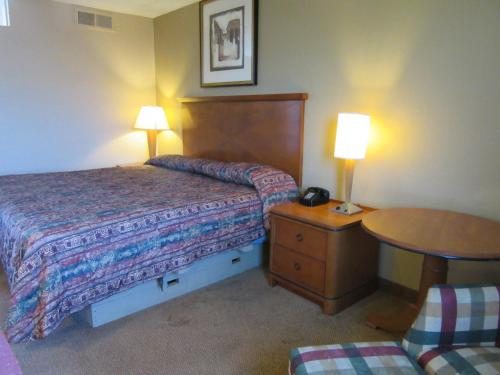 ---
Paper thin walls. You can hear every person around. Def pay as you go type. Drugs everywhere. Crazy people screaming. Dirty room. Towels and linens definitely are not fresh. If you want drugs, this is the place for you. Don't bring a child. Cops were constantly knocking all through out the night because of disturbance calls being reported.
---
The rooms were nice and the customer service from EVERYONE was amazing!!! My mom and I even went to the nail shop behind the movie theater and they had great customer service. We were all pleased!
---
This hotel does not have enough parking. There are a bunch of permanent cars parked in the lots that ought to be towed. Housekeeping and breakfast were abysmal, it was noticeable how no one ended up taking breakfast more than once in a stay opting for the IHOP next door. Woken up multiple times from doors slamming or the vacuum going on more than two doors down as t...
---