10 best hotels near Chungli
Our top picks
Lowest price first
Nearest to
Best reviewed
See all
Kuva Chateau Hotel
Zhongli District,Chungli - View on map
"First, Chungli town is quite good to see the life of Taiwan. It takes 20 mins by walk to Chungli Sta., so you could get on trains to Taipei easily. Third, there is lots of sightseeing there. You could by walk to get night market(it's so close) and supermarkets, restaurants. Lastly, hotel was so good. Large room, enough hot water, swimming pool!"
Show more
See all
Duke Business Hotel
Zhongli District,Chungli - View on map
"The room is comfortable and accommodated with all necessary facilities without additional charging. It is also a cheap option to people who like to stay one night. The bathroom might look outdated but it fully meet my expectations. Perhaps the breakfast provided should be improved by adding more different dishes."
Show more
See all
See all
Hub Hotel - Taoyuan Airport/HSR Station
Zhongli District,Chungli - View on map
"The hotel is nice, the place is homey and instagramable. The receptionist can understand English and was very accommodating and kind enough to give a map of the mall, convenient stores, restaurant near the area. Infront on the other side is bus stop going directly to Taipei Main Station (bus 1212 I think). 7/11 is 5-10 mins walk from the hotel, the nearest convenient store is hi-life. There is a night market near the area. The bed is comfortable and the room is elegant and looks nice. The nearest station is Huanbei (A21) but it's 15-17 mins walk from the hotel. No near tourist spot though. Overall we had a nice stay. "
Show more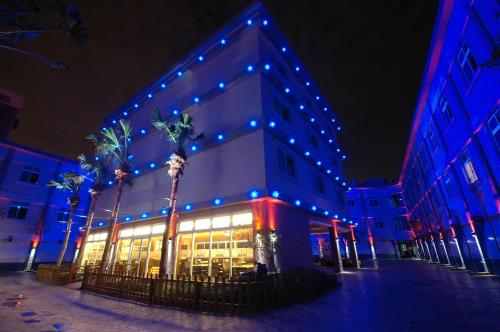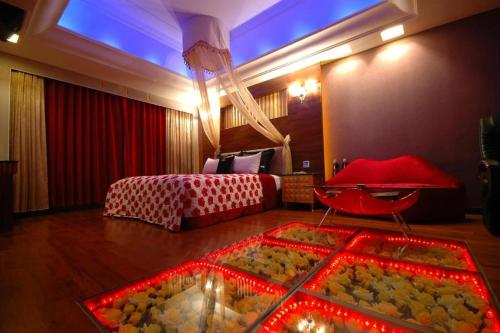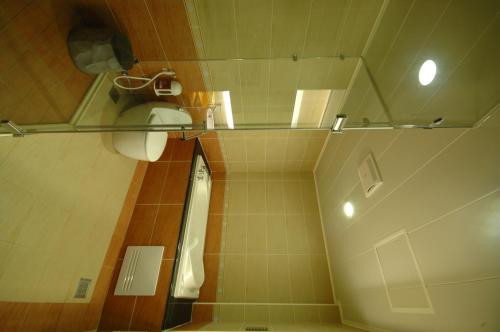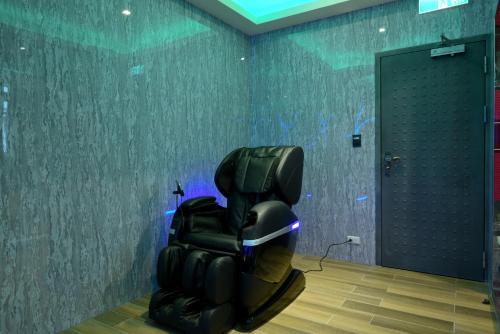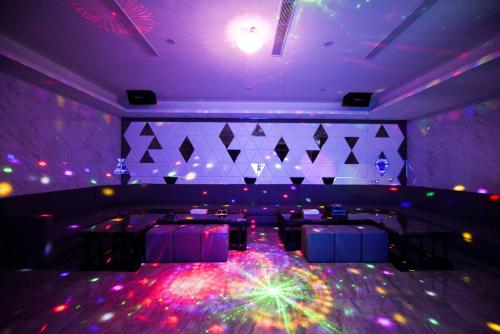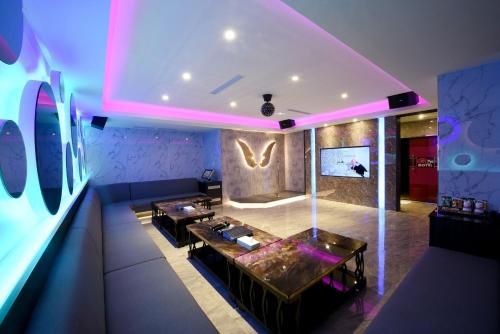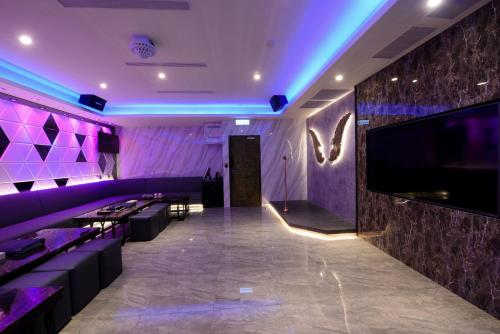 See all
Avg price per night
$ 109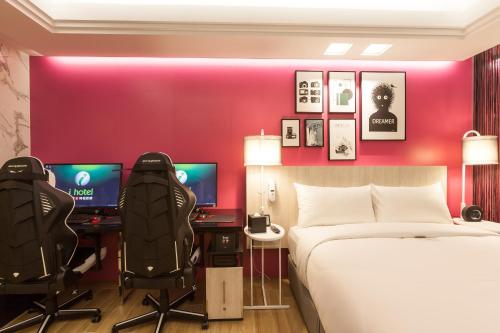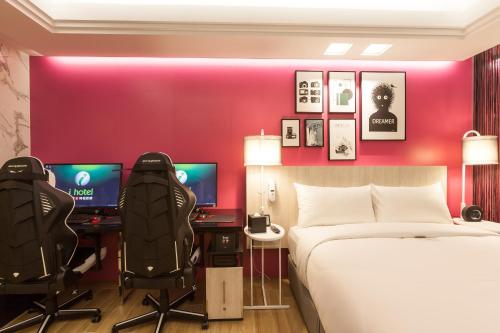 See all
i hotel Zhongli
Zhongli District,Chungli - View on map
"The fact that this the hotel that is the many Esports tournaments are run. The room I stayed in had 2 legit gaming computers with 32" flat screens, with Asus powered rigs topped off with Cerebus keyboards and mice. Which made it very hard to leave, as I have a slight addiction to playing Destiny 2 and WOW. The hotel has been updated to all amenities, push control lights, Japanese toilet, Bluetooth enabled alarm clock, and a amazing bed. The location of the hotel is in Central Zhongli, close to bars like The River and Bar Soul, both Westerner geared and always happy to receiving new people. It's a 5 minute walk away from a shopping block of stores cafes and assorted restaurants. It's 15 minute walk to the Train station or a 20 minute Uber ride to the High Speed Rail station which means 2 stops or 15 minutes to Taipei. At the Taoyuan High Speed Station you will also find an outlet mall that has everything that you can find at better prices. Make sure to get you tax documents because you are tax exempt if you are visiting. The hotel serves food, breakfast buffet on mornings and you can order quickly off the computer or from the front desk. But right across the street is one of the best Taiwanese barbecue shops that have been doing this for years. It's fast and it's cheap and damn good. Don't ask for hot sauce unless you are prepared for the consequences. All in all, I have stayed in many hotels in Taiwan, this one is going to be my first choice when I return. "
Show more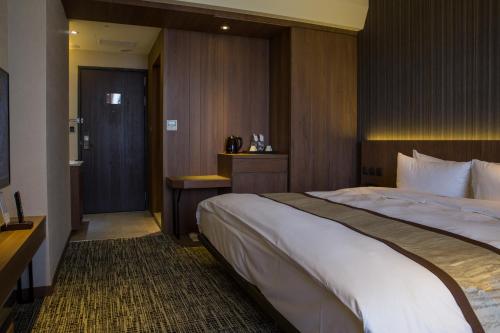 See all
Hotel In
Pingzhen District,Chungli - View on map
"Centrally located hotel, nice ambience n warm"
Avg price per night
$ 128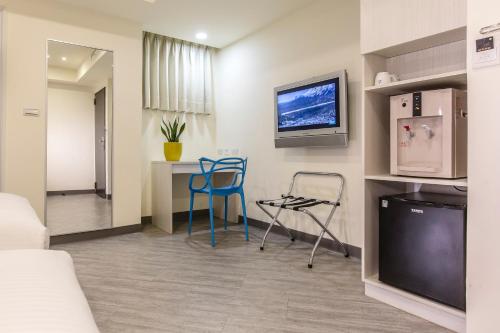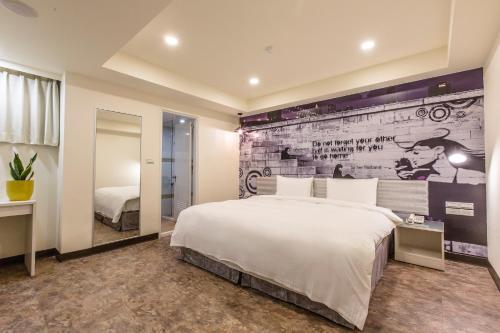 See all
The Cloud Hotel
Zhongli District,Chungli - View on map
"Best low price for a quality 3-star hotel. It is very close to Huanbei MRT station, less than 100 meter, 2 to 3 minute walk. The hotel is very responsive and accommodating to my requests (adjoining rooms, non-smoking, big bedroom) prior to the booking. The hotel bedroom is spacious, even enough for 3 persons. Bottled water, tea sachets and hot water are all provided in the room. The restroom is very clean. TV channels include a few English stations (HBO, AXN, Starworld). They are serving buffet Taiwanese breakfast consisting of plain rice, rice porridge, sauted pork and mushroom, vegetables, bread (with bread toaster, butter/margarine, strawberry, peanut), coffee, milk and juice. A very nice and quality breakfast indeed for a 3 star hotel. As to the receptionists and hotel staffs, they are very accommodating. They tried their best to assist even though they cannot understand/speak English. Thank you very much, Cloud Hotel! We will definitely in this hotel again!"
Show more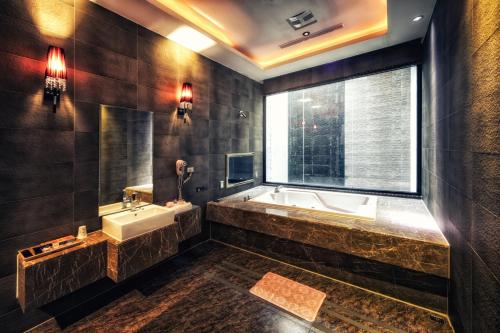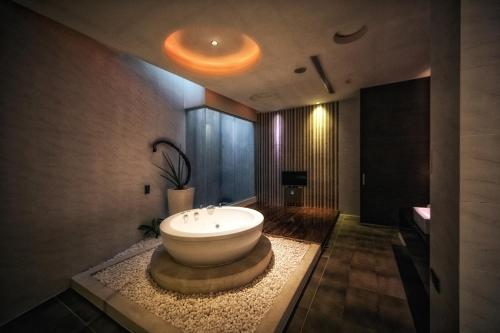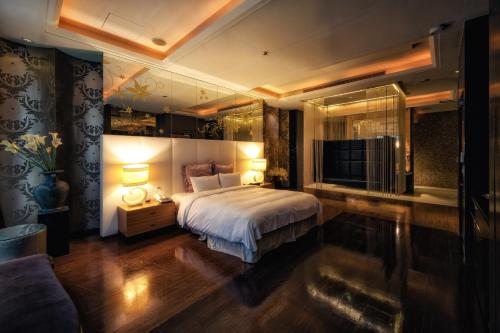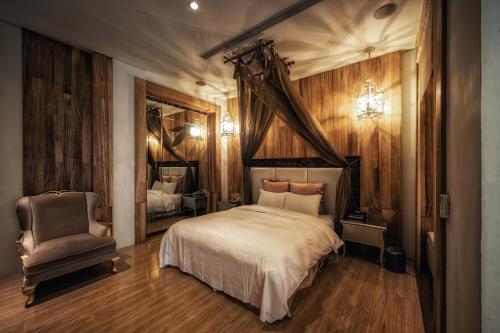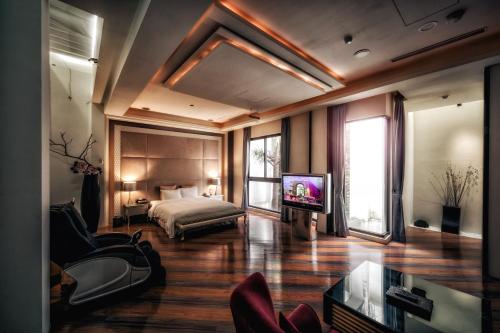 See all
Bali Motel
Zhongli District,Chungli - View on map
"send me the Offcial Receipt "
Avg price per night
$ 112
See all
Jungli Le Midi Hotel
Zhongli District,Chungli - View on map
"frankly, we were very disappointed when we arrived at the building. it looked like an old office block with no indication that this is a hotel. we were ushered to the the lift that took us to the 23rd floor that house the hotel lobby. it was one of those traditional and old fashion hotel lobby reminiscent of the 80s.let's just say this hotel has seen beter day sand passes it prime. however, we were very surprised by the size of our room. it was huge! we booked a junior suite and it turns our much bigger than we anticipated. it was at least 1.5 times the size of our suites we have stayed in and even bigger than our 2 900 sft condo apartment back in singapore.this was a great room, abielt still rather stuck in the 80s in its decor. we need some directions to a few tourist attractions including sun moon lake and the hsr station to get to taichung and the concierge a mr peter azuma was just superb. he researched all the details for us, printed the relevant materials and even called his wife at the visitor center at sun moon lake to take care of us. the porter was also exceptionally helpful and making all the taxi arrangements throughout our stay. all our misgivings about the facilities and age of the hotel vanished into thin air with this kind of staff and service, all the hotel needs is a major refurbishment to spruce up its appearance,then it should be able to rank alongside the very best in its category."
Show more
Avg price per night
$ 116