10 best hotels near Tawaen beach
Our top picks
Lowest price first
Nearest to
Best reviewed
See all
Bee Orchid Pool Villa
Koh Larn,Tawaen beach - View on map
"I stayed here for a night with my girlfriend, the location was near nabian pier and is only 5 mins walk from the pier. However, I rent a motobike at the pier for 250 THB a day with Fuel and just a minute ride from the pier. The only few places to stay with a swimming pool in Koh Larn, I suggest you guys heading here to stay or look for those hotel or rooms with swimming pool. There is nothing to do at night in Koh Larn, the best thing is to spend the night after dinner swimming at the pool with your love ones. The price is cheap for such a big room with swimming pool and breakfast sent to your room in the morning. I was given english breakfast set to fill my stomach. The room come with hairdryer and hot heater for drinking coffee in the morning. There were plenty of channels to water from the TV. You guys should give this place a try, by far the best hotel I have stay."
Show more
See all
The Castello Resort
Koh Larn,Tawaen beach - View on map
"Pretty nice and relaxing place, within comfortable walking distance to the main village (although part of the road feels a bit unsecure because there is not always an actual pathway for walkers so you walk among motorbikes etc). Cosy area with pretty gardens and locals living nearby. Nice to sit at the terrass at night, and rooms are colourful and have a relaxed summer holiday feel. You could use their free shuttle to go to Naban/Pier and Tawaen Beach according to their schedule, and they also came to pick me up when I arrived to the island. They don't speak too much English, but communication worked ok anyways so it wasn't a problem. Breakfast was ok, could have been more fruits and perhaps pancakes or something. They have a restaurant that closes early in the night, the food was a bit boring unfortunately so I usually went elsewhere to eat. All in all, I enjoyed staying there and can recommend the place :)"
Show more
See all
Chalita Goodview
Koh Larn,Tawaen beach - View on map
"It has a nice sea view. However, the room I got it's a little bit dirty. There is sand on the floor and the pillow cases are smelly. It seems like they don't change. The mattress is hard I can feel spring metals under it. So the next day on island I just change the hotel. :( "
Show more
See all
At The Beach Koh Larn
Koh Larn,Tawaen beach - View on map
"Fairly new place, but owner is really nice. Has much room for improvement but overall its acceptable"
See all
Sealey Resort
Koh Larn,Tawaen beach - View on map
"I selected this hotel since it was close to the main pier. The hotel rooms are very clean and the hotel staff is friendly. Only down side is the front of the property is under construction at the moment. At first it was hard to find but once you figure out the entrance its easy. Looks like by next year they will have an open air mall or shopping complex in front of the hotel but I'm not entirely sure. The location is the best part. "
Show more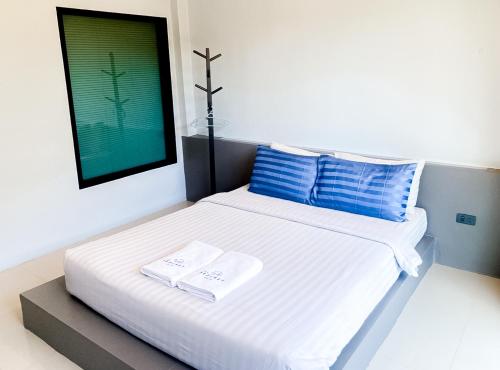 See all
The Seacret Kohlarn
Koh Larn,Tawaen beach - View on map
"It is located nearby the places to chill, eat and beaches. The best thing from this place is the service and staffs are very nice and helpful. They all support us and also offer us the motorbike to rent before we reach there, so it's easy for us to stroll around the places when we arrived. They pick us up at the pier. We are having good smile and feel so impressive staying here. Best weekend for us. Thank you :)"
Show more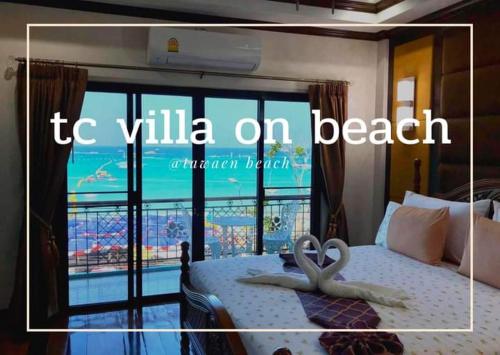 See all
tcvilla on beach
Koh Larn,Tawaen beach - View on map
"Probably nicest and cleanest option on whole tawaen beach"
See all
Charat BaanPak
Koh Larn,Tawaen beach - View on map
"We enjoyed so much staying in this amazing decorated hotel. Really nice place for couples or friends. Best served breakfast we had so far in Thaïlande."
Show more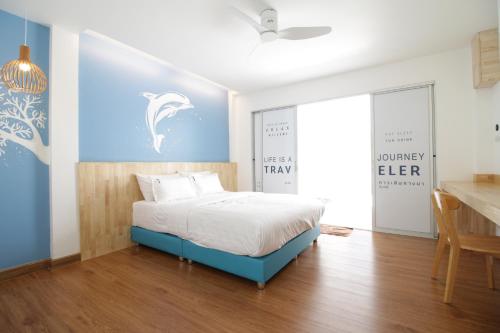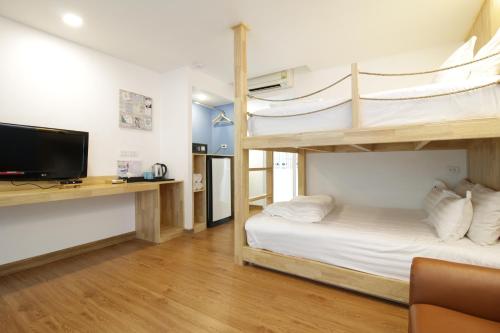 See all
Tawaen Beach Resort
Koh Larn,Tawaen beach - View on map
"We really enjoyed our 2 night stay at Tawaen Beach Resort. The room was clean, comfortable and a good size. Great service from the staff who were so helpful to us. We will definitely stay here again next time we visit Koh Larn."
Show more
See all
Sukkee Beach Resort
Koh Larn,Tawaen beach - View on map
"The room is nicely furnished in beach style and was cleaned daily. The whole resort has a very friendly atmosphere. It's a short walk from Tawaen ferry port or from the car park. They have their own sunbeds on the beach, although not at the swimming area. The beach is very noisy during the day because of the constant motorboat traffic. After around 3 pm, however, everything becomes quiet and deserted, only a few tourists stay overnight. The staff was helpful but rarely ever could see them smile. It felt like they don't want to be there. The food in the restaurant was quite delicious and fairly priced."
Show more
In and around Tawaen beach
---
More about Tawaen beach
Pattaya is known for interesting sites like Tawaen Beach. Find super low rates only on Agoda.com when booking hotels near Beaches. Tawaen Beach is close to a variety of hotels, with choices such as Baan Rae Koh Larn and Seabeach Guest House Branch 3.

Agoda.com's secure on-line booking form provides a simple way of booking accommodation close to Tawaen Beach. With convenient search tools and extensive information, hotels in Pattaya are easily searchable. With availability in over 22,000 cities worldwide, more travelers today are choosing Agoda.com to search for hotels near attractions like Tawaen Beach.