10 best hotels near Zoo and Botanical Gardens
Our top picks
Lowest price first
Nearest to
Best reviewed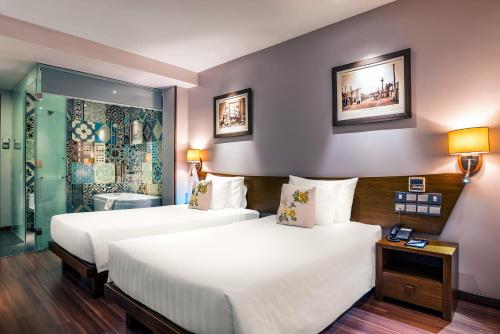 See all
Silverland Sakyo Hotel
District 1,Zoo and Botanical Gardens - View on map
"When we arrived we were told that the hotel was fully booked. I wasn't having any of that crap and told them that's there problem and that I have already paid for the room (we'd been travelling for 3 weeks and were really tired) Anyway after a couple of phone calls, they suddenly found a room for us. (Funny that). Turned out to be an executive room, which resolved the problem. After that, what followed was one of the best hotel experiences I ever had. Perfection all the way. Super - friendly, clean, comfortable, lovely decoration and atmosphere and amazing food and breakfast. They even invite all the guests to a lovely free afternoon tea with cakes and food. I can't recommend this hotel enough. My only little quibble is that it is expensive for Vietnam and they could bring that price down a little. But honestly, well done Silverland. Amazing Hotel!"
Show more
See all
Lotte Hotel Saigon
District 1,Zoo and Botanical Gardens - View on map
"First impression is very important in my option especially a 5 Stars establishment like yours! This is what I had found in Lotte Legend Hotel Saigon when I'd entered in their front door step Monday 2nd July, 2018. 1 . Staff at door entry greeted us and made us very welcome. 2. Then we were greeted by Ms Mia ( Guest Relation Officer) she was really wonderful and friendly settling us in and made us feel really welcome and she had organised a day trip tour to Chu Chi tunnels at a fraction of a cost the very next day. She is a great value. The whole few days stay experience was just perfect and every staff members there were all very friendly and helpful!! Thank you 3. Executive Lounge Restaurant was fantastic with great service staff and great window view of Saigon River. 4. Pool and Gym facilities was fantastic! Very clean and maintained. 5 Very close proximity to locals and shops/ entertainments . Thank you Mia for patience and your Great Service to my Family during our stay there. My Family had really enjoyed their stay at your 5 stars hotel. I will highly recommend to anyone thinking booking this hotel. Thank you Agoda app management team for making this happen for us. All the best , Chris "
Show more
Avg price per night
$ 113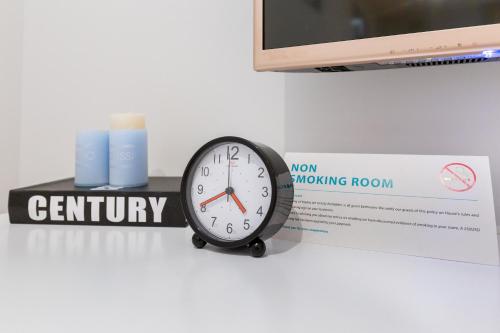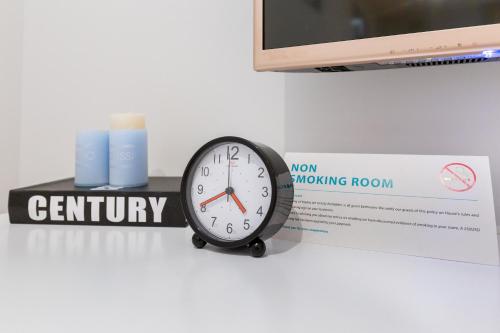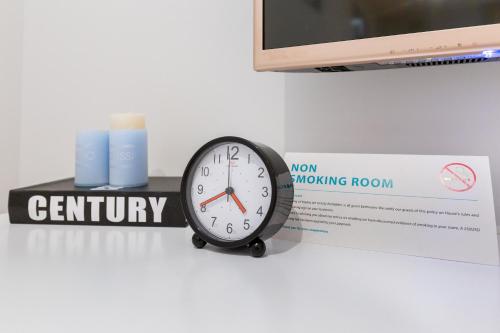 See all
See all
Muong Thanh Saigon Centre Hotel
District 1,Zoo and Botanical Gardens - View on map
"This place is very nice and what you would expect from a 4 star hotel. What is exceptional is that it is priced like a 3 star hotel making it the best value of all hotels I've stayed at in Vietnam. Everything is in new condition, reception desk was friendly and the girl that checked us in was particularly helpful. Great breakfast taste with plenty of choices. That was the only meal we ate there so cannot judge on other dining but in Vietnam the free breakfast is what people seem to care most about. We all love free! To get a meal this good in the US would be quite a bit which makes the hotel even a greater value. The only downside I had was there was no bellhop service when we arrived. There was 1 guy there and he had a huge supply of bags he was hauling already. So this was understaffed. On checkout which was about 5 a.m. the guy acted as if we woke him up. Yep, we were tired too!"
Show more
See all
The Bloom Pham Viet Chanh
Binh Thanh,Zoo and Botanical Gardens - View on map
"Nice studio apartment for our staycation, staff here really helpful"
See all
The White Hotel 8A Thai Van Lung
District 1,Zoo and Botanical Gardens - View on map
"I booked this hotel for 3 nights, I have no complaints for this hotel. I did not have high expectations for this hotel but yet I was amazed with the hospitality and also the room. In term of bed and bathroom, no complaints. Very clean hotel and friendly and helpful staffs. The staffs have always catered me in whatever assistance I need. I will definitely recommend this hotel."
Show more
See all
Roseland Centa Hotel & Spa
District 1,Zoo and Botanical Gardens - View on map
"This hotel was newly remodeled and is very clean. If you are visiting Ho Chi Minh, stay at this hotel. The location is a bit far from Ben Thanh market and is not walking distance but you can take the taxi there which is only 10 mins away. However, there are many good restaurants within couple blocks of the hotel. There is also a convenient store right across the street that opens 24 hours. The staffs are very polite and helpful. Whenever I need service to the room, they are very prompt to bring them to your room. Excellent service. The facilities are very clean and very well kept. The rooms and bathrooms are very clean. It also has the safe box to lock up your personal things. I stayed at this place for 3 nights and I had a great experience. One of the best place I have been. They offer breakfast in the morning as well but i didn't eat there since there are so many around the hotel. But I am sure it is good too. Three thumbs up!!"
Show more
See all
Sofitel Saigon Plaza Hotel
District 1,Zoo and Botanical Gardens - View on map
"All you need for a perfect hotel stay - close to the Botanical Gardens and Dong Koi, great service, very friendly, highly professional staff, beautiful rooms and a rooftop pool. Had a great time!"
Show more
Avg price per night
$ 108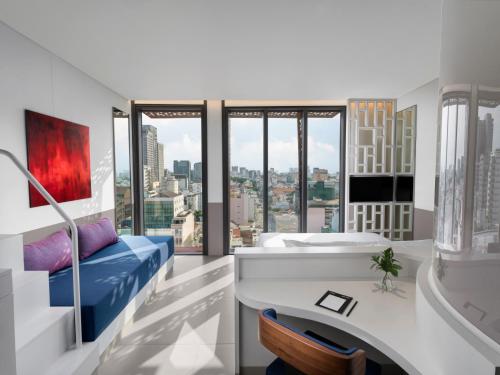 See all
Wink Hotel Saigon Centre
District 1,Zoo and Botanical Gardens - View on map
"I spend a night here to focus on my brainstorming session. This place and its design speaks creativity. So convenient to work and be productive. I didn't even want to step outside! The hospitality of everyone here is fantastic. I even sign up to be their member and will be back here often for work!"
Show more
See all
Le Méridien Saigon
District 1,Zoo and Botanical Gardens - View on map
"Very nice service, location and cleanliness. Staffs from reception desks are perfect and I got best treatment I've ever got from them. Rooms and facilities and cozy and modernized. Really good value for money. I will choose this hotel any time in HCMC. Cons, No hair dryer was found inside room. Refrigerator inside room is useless, not cold at all and very small. Bath tub is too small and it is not totally suitable for this kind of high standard hotel and rooms."
Show more
Avg price per night
$ 136
Find the Perfect Type of Accommodation
---
More about Zoo and Botanical Gardens
Ho Chi Minh City is known for interesting sites like Botanic Gardens. Visitors can find the best hotel prices near many Botanical Gardens and Zoos - only on Agoda.com. Botanic Gardens is close to a variety of hotels, with choices such as Saigon Backpackers Hostel @ Cong Quynh and Park Hyatt Saigon Hotel.

Hotel reservations are made easy with Agoda.com's secure on-line booking form for hotels in close proximity to Botanic Gardens. Hotels are easy to review via our Ho Chi Minh City city page, equipped with convenient search tools and extensive hotel information. With more than 150,000 hotels worldwide, it's easy to find hotels on Agoda.com near points of interests like Botanic Gardens.