4-star hotels in Groningen Province
---
It was a business trip when I stay in this hotel. The experience was both relaxing and enjoyable. The room is clean and service is good. The lack of extra facilities such as gym and swimming pool were made up with a tasty spread of breakfast. The staff was very helpful particularly Eddie. He went the extra miles to find 50 euros of coins for me to purchase train ticke...
---
Great place to access all of the city and university from. I don't necessarily agree with the four star rating, but for Groningen this might be so. Either way, would stay again for sure!
---
Hotel charges you 16 euros for parking, room was okay with bathtub.
YUNFEI
, Hong Kong SAR, China
---
The staff is very efficient and professional. They have as much or as little time as you need to answer your questions, get you a drink, or whatever. Chef is very knowledgeable about wines. For a small hotel, the food is remarkably good. The hotel design emphasized the high ceilings and large beams of the old construction and then added all of the modern details th...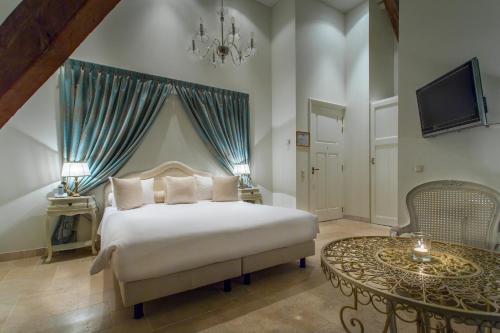 ---
Very very cold atmosphere in this hotel, lack of professionalism in all fields, personal gave the guests a feeling that the guests should be thankful to stay there. Beer was put on a table still leaking, staining the table, the glass of champagne was from an overdue bottle, no more " bubbles", the ordering of food was difficult, took three times to get the right desser...
---
I arrived after midnight and left early morning so cannot say alot about hotel except that room was freezing when i arrived and did not get warm during my stay.
---
We had an outdoor access from our room and the staff was really polite
---
More about Groningen Province
While in Netherlands, be sure to explore the Province of Groningen. Agoda.com makes it easy to find the best rate for your next trip to this wonderful Province. A visit to Groningen, Delfzijl, Appingedam will make your trip to Groningen worthwhile. Just as it has hotel options to suit every pocket, Groningen has activities to suit every interest. With more than 2 million customer reviews, more travelers are choosing Agoda.com to book hotels in Groningen.