11 best hotels in Wongamat Beach
Our top picks
Lowest price first
Nearest to
Best reviewed
4-star hotels in Wongamat Beach
---
This is a big hotel and on a holiday weekend can be very crowded. The pool is great and would be even better with proper maintenance and cleaning. There's direct access to the Wongamat Beach with plenty of lounge chairs for guests. This is a fairly clean and quiet beach, probably the best in Pattaya, but the sea water is the same toxic stuff you find everywhere in Patt...
---
My wife and i had a lovely holiday whilst staying at the prima villa hotel.There were a couple of samll issues,firstly no one on the reception had any clue about english speaking so communication was difficult.I was told i needed to pay $100 dollars before i could get my keys but no one could explain to me why i needed to pay this.I also only had Pound sterling and the...
---
The villa's are of a good size and slept myself, wife and son comfortably and the hotel grounds and pool are very nice and well looked after. It is quiet and relaxing in what is quite a busy nearby area, the beach is not directly at the hotel but about 300 yards walk which is ok. However, the service is very poor - there were very few people there, perhaps because of...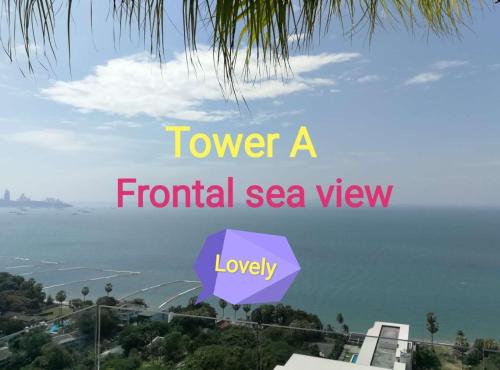 ---
ทุกอย่างโดยรวมดีมากๆ ดีเกินราคา ได้ห้อง sea view สระว่ายน้ำอลังการมากค่ะ ชอบและจะกลับไปอีกแน่นอน 10 10 10 เต็มค่ะ
---
The property have separated 5 bed rooms, shower and toilet (in each rooms), a kitchen, a laundry room, a living room, a dining room and private pool. There is a security box. Facility was slightly old, but enough for us. House keepers took care of us when we had some inconvenient issues. They live at house in front of the property, so it was easy to ask anything suc...
---
I had no doubts about the room or the pool on the roof. Everything was like on the pictures. Keep in mind, that the facilities on the "B" floor are mostly was broken or unusable (snooker or mini football games was in very bad condition), big TV on the "B" floor worked, but it did not have any channels and internet did not work there (i was there for 2 weeks in high sea...
---
5-star hotels in Wongamat Beach
---
This is one of the best hotels where a 5-star hotel is reasonably priced. We enjoyed the pools, one of those was more of a water park. Hotel staff accommodated our request of an early check in, without any extra charge. Staff was great - they helped us with any question that we typical tourists had for them. They also promptly brought any thing we requested extra for t...
---
Located on Wongamat Beach as place for luxury residence and 4+ star hotels. Sunset at Wongamat beach will complete your beautiful holiday
---
The Hotel was excellent place to whom seeking for relaxation and high class living, the area, beach and hotel facilities is clean, the staff are helpful and excellent attitude, the view is so great. i would go back again just for the hotel.
---
In and around Wongamat Beach
---
More about Wongamat Beach
Wongamat Beach supplies the perfect mix of tranquility and entertainment in the exciting city of Pattaya. It is renowned for its many sought-after attractions including Wong Amat Beach. Wongamat Beach has a lot to offer: famous sites, great restaurants and a range of exciting entertainment.

For the best accommodations in town and the lowest prices to match, look no further than Agoda.com. With a wide range of hotels, including Wongamat Privacy Residence and Long Beach Pavilion, finding the right place for a perfect stay is easy. Find the best bargains on hotels in Wongamat Beach by inputting your dates of stay in the search box.